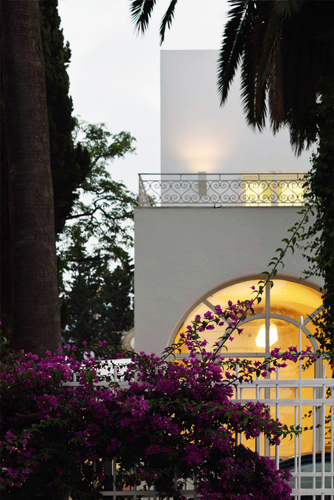 Founded in Bergerac, our agency has been developing since 1990 a sober and rigorous architecture based on the expression of simple ideas. Our vision, modern and positive, is based on a fine knowledge of the urban, environmental, technical, social and historical context. Our knowledge allows us to approach various tasks such as construction, heavy rehabilitation and urban development, within both private and public sectors. Our contemporary, respectful, sober and high quality interventions are at the service of quality spaces, of carefully chosen materials, of specific uses and of our clients.
We carry out projects of different scales, ranging from the smallest (room design, workshop construction, individual house construction, etc.) to the largest (collective housing, embassies, castle renovations, schools' construction, etc.). More specifically, we are involved in cultural, administrative, diplomatic and housing projects. Throughout continuous teamwork, we ensure cohesion, transparency, efficiency and rigor in compliance with the constraints.
The cultural diversity of the team directs our activity into different work fields, through various projects that symbolize a translation, a synthesis between German and French cultures. This has also enabled us to develop specific skills for the implementation of international projects. Therefore, we also intervene outside of the French borders, on a European and global scale.